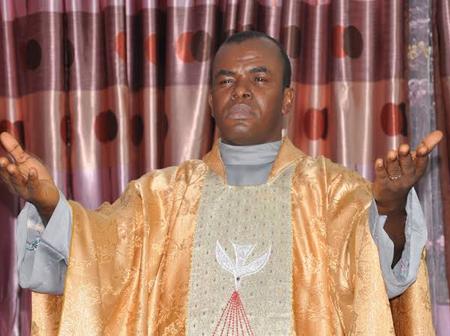 By David G. Itopa
Tuesday, January 14th 2020 Supreme Court judgement on Imo State is still very fresh in the minds of Nigerians, like it happened just yesterday. Since the Supreme Court passed that judgement, there has been widespread confusion, springing forth debates upon debates, some bothering on the sacredness of the Supreme Court, some others on the extent of involvement of Father Ejike Mbaka, the catholic priest who predicted during his 2019 Cross-over service, that Hope Uzodinma of APC will become the Governor of Imo State, in place of Emeka Ihedioha of PDP.
The Church especially, has in no little way been affected in the entire scenario. While some are of the view that Father Mbaka heard from God, some say it was a clear case of guess and coincidence, some others say Father Mbaka already got reliable information ahead and decided to turn it into a prophecy.
If the prophecy or prediction had just come to pass in a much-less controversial manner, it would have been much understood and believed easily, but in an instance where the number of votes declared by the Court are more than the accredited votes in the same election, what then can one say? A judgement where controversy has sprung up afterwards, what more can one think than to wonder if really it was God, Father Mbaka heard from.
Clearly, while the whole nation, almost a week after, is still awaiting full details of the judgement, available facts have only tended towards confusion and mathematical impossibility, hence making one wonder if the confusion from the judgement is part of God's plan, when it is settled in the Bible (1st Corinthians 14:33) that "God is not the author of confusion".
If God is not the author of confusion, how come Father Mbaka spoke of the change of Government of Imo State so easily, with reference to God? The fact is, Father Mbaka's failure to predict that the way and manner Hope Uzodinma will make it to Government House will create confusion, he clearly did not hear from God, certainly! It is either he had followed the matter closely and predicted as he did during that cross-over night service or he got reliable information, and hence came to such conclusion and prophecy, claiming to hear from God.
David G. Itopa writes from Abuja and can be reached via davidgodwin101@gmail.com and tweets @iamhistory